Today we are not talking about the Greek god of war, but Hotellistat's AI ARIS (Automated Revenue Intelligence System). As a multi-talent, ARIS fulfills a multitude of tasks and functions to relieve hoteliers of time-consuming and time-sensitive tasks.
As an AI, ARIS observes over 1000 data features from a wide variety of areas that can impact hotel performance. It's not just about the quantity of data Hotellistat accesses but also the quality that truly matters. Quantity ensures that ARIS has enough information to identify patterns and trends, while quality guarantees that the information is accurate, reliable, and relevant for your hotel.
Here you can see some data categories ARIS leverages for a hotel and its market: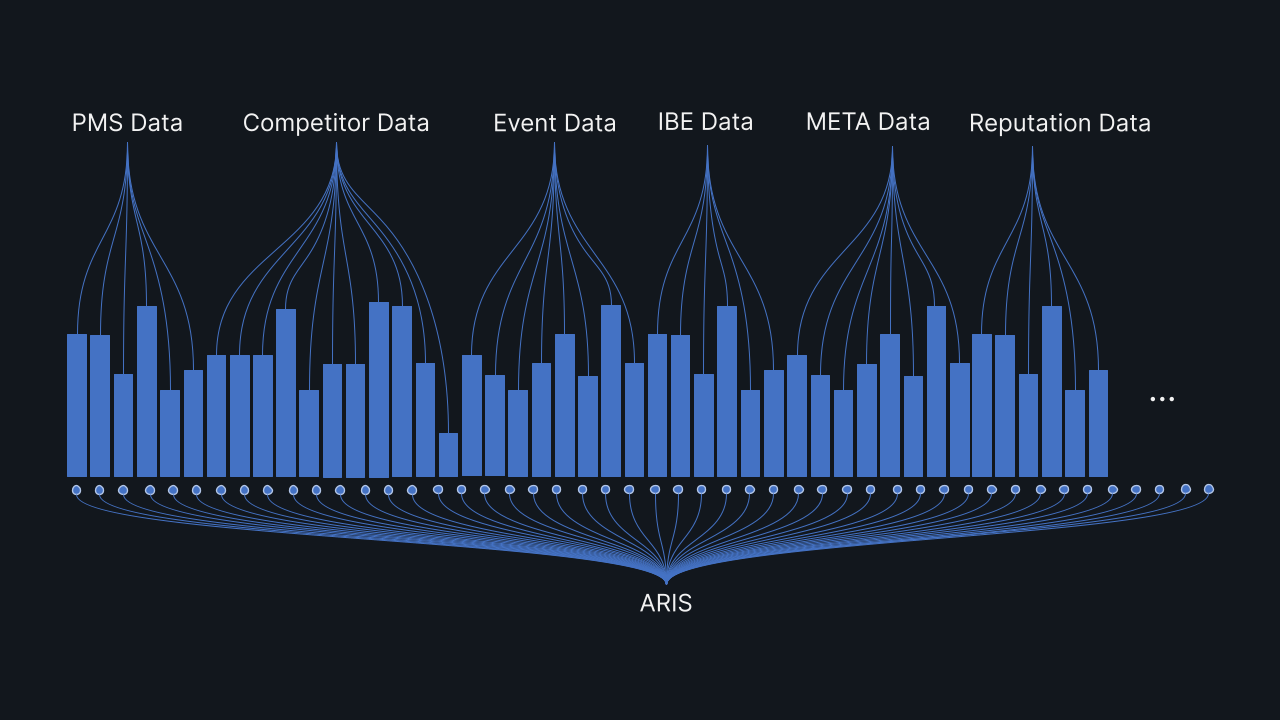 ARIS not only automatically collects and analyses data, but also recognizes correlations and cause-effect relationships within seconds. These insights into customer behavior, market trends, and operational efficiency, unlock hidden revenue opportunities and enable hotels to stay ahead of the competition. After all, these comprehensive real-time data insights in combination with the numerous automation render granular and flexible revenue management.
In an uncertain, fast-paced, and dynamic economy, data serves as a reliable compass, guiding us through uncharted territories, and helping us with complex and critical decisions. ARIS was developed to serve as a decision support and decision-making tool and to add value to the hotel by creating understanding through transparency. Because despite AI, the system is no black box to the user. The decision-making path is made comprehensible, which makes ARIS and Hotellistats Revenue Management System approach unique and innovative. 🚀
Stay tuned for next week's Volume 2 where we'll dive deeper into data streams and influential drivers like weather, vacation density, and events. Let's embrace data's power for innovation and growth!