The bad news never stops: Inflation, staff shortages, rising energy prices: there is no end to the challenging times in the hotel industry.
The hotel industry has to fight again. Reasons for this include rising prices for food, energy and staff, a shortage of skilled workers, changing guest behavior and the unpredictable loss of revenue as well as the rising costs associated with possible Covid 19 measures.
After two years of the pandemic, hoteliers are once again faced with new challenges. The actually hoped-for trend of "Revenge Travel" is now being broken, if predictions by renowned travel experts are to be trusted. The positive travel mood is now extremely clouded by the exploding costs. This puts hotels in a difficult predicament. Actually, they should raise prices, but demand is falling because consumers are saving money by, among other things, extremely limiting their travel activities in order to save money.
Here it is advisable to set prices on the basis of internal calculation and market observation. It is essential to be clear about the costs of one's own hotel. This requires a precise analysis of fixed and variable costs.
Fixed costs are independent of the hotel occupancy rate and are incurred regardless of the hotel occupancy. These can be, for example, rent, fixed wages and salaries or insurance and much more.
Variable costs arise from the guests. This means that if there are no guests in the hotel, the variable costs amount to "zero". Examples of variable costs can be laundry costs for bed linen, napkins and towels, costs for cleaning materials, cleaning staff or costs for breakfast, etc.
If the hotelier has an overview of his fixed and variable costs, all further decisions will be much easier. If the fixed and variable costs are added, the actual costs of an occupied room are obtained. Now it seems tempting to say that a room should never be sold for less than this amount. But it should be borne in mind that every euro paid for a room contributes to reducing the fixed cost base.
If a hotel decides to offer fixed prices or pre-set seasonal prices, there is almost no possibility to adjust prices to a changing cost structure. Prices can therefore also not be adjusted to changing demand (suddenly higher demand or no snow in high season, for example).
One of the advantages of a flexible pricing model is that prices can be adjusted to changing demand at any time. However, hoteliers should consider whether there is a lower or upper price limit for them and set this in advance. The flexible pricing model is more costly than a fixed pricing model. There are some factors that need to be considered in order to sell at the optimal price at all times:
In order to define the competitors, a SWOT analysis of the hotel's strengths and weaknesses must first be carried out. Once this has been established, the competitors can be defined. Here, too, a strengths and weaknesses analysis should be carried out (note: guest evaluations can be helpful here). Competitors can be direct competitors or indirect competitors (e.g. located in a different geographical location). After the determination, the competitors should be prioritized.
The market must be observed. Are there new hotels opening? Are relevant hotels renovating or expanding their offer? What categories do competitor hotels offer and what is their price structure? Are certain hotels trying to target other market segments (e.g. long-stay)? All this has an influence on your own pricing.
Demand should be forecast on a regular basis. The frequency depends mainly on the behavior of the respective markets. If the hotel is in a fast market with a lot of supply, demand must be forecast much more frequently than in slower markets with less supply. The objection is that this requires many resources in the form of specialized staff and time is permitted here. However, this is the point where digitalisation should come into play. Demand forecasts (or forecasts) can be mapped in great detail by revenue management systems (RMS). It is important to remember how many data sources are needed to create a reliable forecast: Trade shows, events, competitors, weather, market demand, flight data, concerts or holiday density, to name a few. Analyzing this data is then the next task. Here, too, digitalisation together with artificial intelligence can help optimize prices. In addition, resources and costs are saved. For a detailed article on Forecasting, see our blog post: https://hotellistat.com/blog/forecasting-in-volatile-times/
The hotel industry is thus currently in a kind of predicament. The tourism figures for the third quarter of 2022 were mostly positive and strong, but experts foresee a decline in travel. However, this is not yet visible in all markets. Due to the current crisis situation, however, prices must be adjusted upwards so that hotels can cover their costs and operate profitably.
Looking beyond the horizon: How is the manufacturing industry dealing with rising prices? The manufacturing industry is also facing difficulties passing on price increases to consumers at the moment. An article in DIE ZEIT describes that companies have passed on only 34 percent of price increases in recent months. Here, too, weak demand and high competitive pressure are hampering price increases. According to Die Zeit, industry, construction and trade will increase prices the most. Service providers, on the other hand, are at the lower end of the planned price increases.
Many hoteliers are trying to counter the price increases by cutting costs. In some cases, this even means closing wellness areas or severely limiting access to hotel outlets.
Some hoteliers are introducing a so-called energy price flat rate. Be it a flat value per guest, per night, per stay or a percentage of the overnight rate. Even though the energy price flat rate is usually accepted and understood by guests, the hotelier should seek advice here as to whether it is legal.
The introduction of a "cold price" could also be read. Here, a room temperature of, for example, 21 degrees during the day and 17 degrees at night is guaranteed. If the guest wants warmer temperatures, the room rate is adjusted upwards. Here, too, technology is used, by means of software that can control the temperature to the exact room.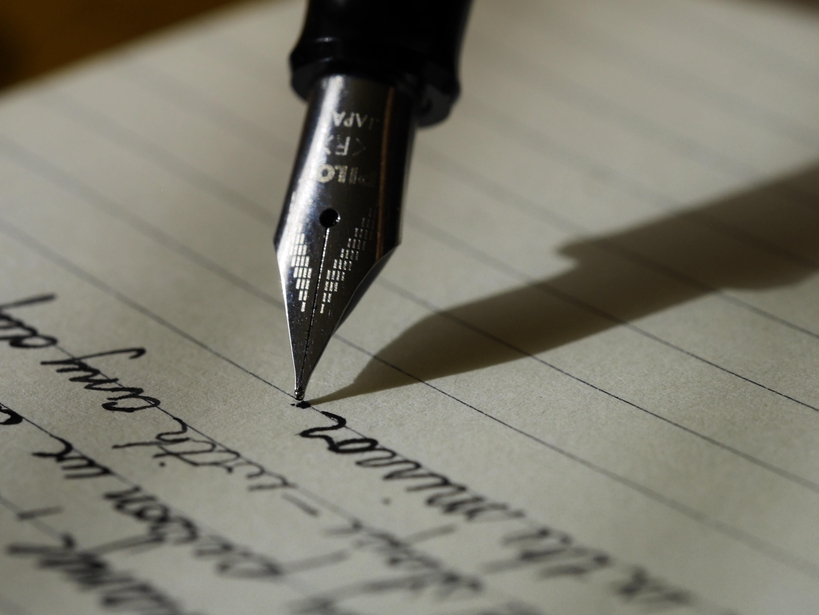 Communicate reasons for price adjustments transparently (rising energy prices, inflation, increase in minimum wages, etc.).
Communicate price adjustments as early as possible
Find the right time (in Germany, October would have been a suitable time, as the increase in the minimum wage came into effect there)
Use "price adjustment" or "price change" instead of price increase
Possibility to increase prices in several smaller steps or in one big step: the danger with the former is that small price increases are not cost-covering at the beginning. However, guests usually accept increases in small steps better than a big increase. If the hotel decides to increase in one big step, this step has to be calculated very foresightedly and ideally still include buffers for extra costs.
Use of psychological price limits (e.g. 19 instead of 17 but not 20).
Treat feedback (especially negative) objectively and do not react unobjectively or indignantly.
No excuses for price adjustments
If available, emphasize unique selling propositions or strengths.
Communication preferably in writing, in personalized form (digital solutions are also a good option here)
Training of staff (complaint handling, guest communication).
If necessary, offer personal talks
Start the letter with a reference to the existing quality
Formulate thanks
Name price changes
Give reasons for price adjustment
Give reasons for price changes (service should continue at the same level, materials used should maintain good/best quality, fair salary for staff, etc.).
Point out possible added value despite the price increase (for example, a new offer of a digital check-in or check-out to reduce waiting times).
Disproportionate price increases are easier to implement during periods of high demand.
Different treatment of volume guests, regular guests (loyalty program), one-time guests possible through different price codes, all of which depend on the current rate in percentage and adjust up and down automatically.
Volatile periods require quick adaptation to the situation
Guests who always come in high season are easy to replace
Investment in technology pays off in the long run (business intelligence, revenue management systems)
Long-term planning (also of costs) is possible
Decouple or couple services and price them dynamically (e.g. early arrival / late departure, offer only rooms without extra services, offer rooms without cleaning, offer rooms only with breakfast, etc.)
Introduce an upselling programme for staff and make prices flexible (every euro counts!)
Special goodwill whenever possible (e.g. cancellations)
Be omnipresent (omnichannel strategy - digitalisation!)
Increase additional sales (larger rooms / additional packages, etc.)
Work in an even more guest-oriented manner (data analysis through business intelligence software) and address guests according to their interests (keyword: customer centricity)
Direct communication with the guest (possibly digital guest folder) about energy behavior, so that the guest is also energy-conscious on business trips or holidays.
Keep an eye on the prices of competitors
Addressing guests personally (personalized mailings, etc. Intelligent software also helps here with the targeted approach)
Create a pleasant conversational atmosphere with the counterpart
The argument: "Competitor XY is cheaper". Is this really the same product? What actually distinguishes the offers from each other (e.g. cancellation period)?
The price is not within the budget: is there anything besides the price that stands in the way of a booking? What can be dispensed with (possibly decouple services)?
4-second rule: The interlocutor usually provides more information if some time passes.
Thank the guest for honestly communicating that the price is too expensive for them. Actively ask how much exactly he wanted to spend.
Offer alternatives (possibly early booking discount with advance payment, change of date, etc.).
Point out strengths and advantages again.
There is no question that times are challenging. Unfortunately, there is no end in sight to the unsteady market conditions and rising costs. The current high inflation and declining consumer sentiment are likely to put a lot of strain on the service industry. This makes it all the more important now for hotels to take early action, reduce costs, adjust prices intelligently to minimize losses or, in the best case, make a profit. All this requires many resources, and an investment in digital systems will lead to success here in the long run.