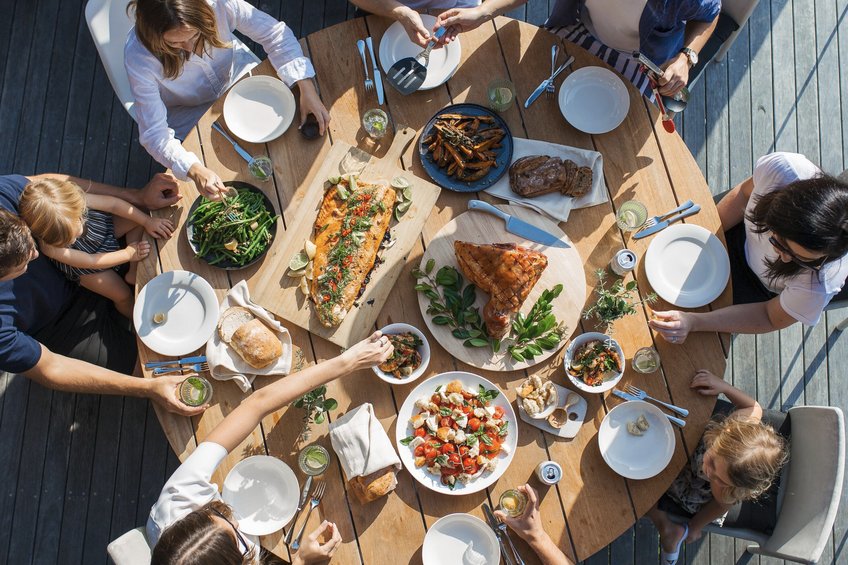 best with this complex topic? We approach these and some other questions and hopefully find helpful answers and practicable approaches.
In general, TRM is a strategic approach to increase any revenue in the hotel. Explained so simply, however, it requires some research. The hotel must have enough qualified data from all revenue generating departments so that analysis can be formed and thus optimization can begin. Some examples of revenue generating departments in the hotel: rooms, F&B departments, laundry, parking garage/garage, minibar, etc.
Properly applied and supported by digitalization and the appropriate software, TRM not only helps to increase revenue, but helps to maximize profitability and thus achieve all financial goals.
Departments need to work well together and a general understanding of revenue management among all stakeholders is essential here. To achieve this, all employees must be prepared for this topic as well as possible. Training courses and also accompanying training courses are ideal here.
Determine the appropriate room rate:
Even if there are exceptions (large conference and meeting hotels), the biggest revenue generator in the hotel industry is usually the room revenue. This makes it all the more important to analyze demand, the market and competitors in detail in order to be able to set the perfect price for each individual room category. Obviously, if the hotel is in a fast-changing market, prices will need to be adjusted much more frequently than for a hotel that is in a slower market.
Maximize occupancy:
In times of a shortage of skilled workers and hotels that can't find enough staff, certainly a controversial thesis that is not easy to fulfill. Nevertheless, the more people there are in the hotel, the more revenue can be made (since more people consume more), provided it is the right target group for the hotel.
Food & Beverage Sales:
Another very important component when it comes to TRM. Here menu prices have to be calculated and priced sensibly and special offers have to be put together if required. Upselling plays an important role not only in the room, but also in the F&B area and can be supported by appropriate incentives for employees. In this area, too, it is important to collect and analyze data in order to be able to optimize.
Additional hotel offers:
Spa treatments, limousine transfers, laundry and ironing services, room service or bookable activities can also have a significant impact on revenue. TRM must be able to increase revenue here as well, and make it easy for guests to purchase these additional offerings (for example, through digital applications directly at the hotel or through hotel stores embedded on the website).
Implementing TRM requires a solid understanding of all the financial strands in a hotel. Data analysis and data interpretation are also important traits to bring to bear. There needs to be good communication and collaboration across all departments.
Rooms, event spaces, restaurant seating, spa, treatment rooms, parking, etc. are "perishable." The question here is whether the times when these capacities are underutilized can be optimized. I.e., first it must be found out at which times the above-mentioned rooms are not or little used.
Conversely, it should be analyzed when the capacity limit is reached in the individual departments. Because as soon as guests have to be canceled due to insufficient capacity, the hotel finds itself in a situation where profit can be maximized through an optimal pricing strategy.
Tops and flops analysis. Which departments generate the most profit? Once the appropriate department has been defined, it is in this department that one should begin to think about TRM and optimize processes. In this way, you can gradually optimize the sales and profits of all departments.
Analyze ratings. Assessments are extremely valuable when it comes to defining strengths and weaknesses. With a semantic analysis, it is possible to quickly find out what guests think about the respective service offerings, where there may be a need for improvement or where, if necessary, the price can be raised because the service quality is right and the demand is there.
Conduct guest surveys regularly and measure the results continuously. For guests, value for money is understandably a top priority. Therefore, hotels should proactively ask for feedback. After all, not only negative feedback, but also positive feedback can help both to eliminate weaknesses and to give strengths a higher price point.
Rooms:

Total revenue per available room (TRevPAR); (total revenue/available rooms).
Profit (gross) per available room (gross operating profit per available room = GOPPAR); (gross operating profit/available rooms)
Revenue per available bed (RevPAB); (room revenue/available beds)
Average length of stay (ALOS); (number of nights/number of occupied rooms)
Total revenue per available guest = RevPAG; (total revenue/guests)

Gastronomic departments:

Revenue per available seat hour (RevPASH); (Revenue/available seats times open hours)
Profit per available seat hour (ProPASH); (profit/available seats times open hours)
Table turnover rate per meal time; (number of guests/available tables)
Total number of guests
Tops and flops analysis of items offered (e.g., can items be removed from the menu or changed?)
Average check; (revenue/guests)

Event spaces:

Revenue per available square meter (RevPAM); (revenue/available square meters)
Revenue per attendee (RevPA); (revenue/attendee)
Attendees per available square meter (attendee per available square meter); (attendee/available square meter)

SPA:

Revenue per available treatment hour (revenue per available treatment hour = RevPATH); (revenue/open hours times available treatment rooms)
Average Treatment Rate (ATR); (revenue/number of treatments)
Spa revenue per occupied room; (Spa revenue/occupied treatment rooms)
In the room business, it has become more common to use a so-called "open pricing" strategy, i.e. prices are entirely adjusted to the market, demand and own capacity. These open pricing models make it easier to act economically, since, for example, higher costs can also be included more easily without having to communicate cumbersome price increases.
Now it should be possible to transfer this pricing strategy to other hotel departments. This requires courage and the willingness to take a risk and dare something new, since open price models in banquet areas, restaurants or SPA areas are not yet used with comparable frequency to the extent that they have already existed in the room area for several years.
Rooms

Dynamic pricing for early arrivals / late departures
Calculate possible occupancy window with 24 hours and thus optimize occupancy (occupancy from 9 p.m. to 9 a.m. corresponds to 50% in this case)
Dynamic prices for room upgrades
Adjust length of stay through specific Length of Stay offers (Corporate and Leisure accounts should also be measured against this, some markets could be prioritized depending on length of stay)

Restaurant/Bar

Special menus at times when demand is low
Reduce no shows
Surcharge for particularly popular seating
Limit length of stay, or offer fixed reservation times
Change table layout to serve more customers. This does not necessarily mean setting up more tables, but managing tables efficiently

Spa

Special offers at times of low demand
At peak times, offer only the treatments/products that bring the most profit (during lower demand times, the full range of products can be offered)
Use additional sales (e.g. drinks, snacks, mini-pedicure or a short massage during a waiting period)

Other

Special vending machines (drinks, snacks, goods)
Integrate store into the website
Technical support is currently still a major hurdle TRM has to overcome in the hotel industry. There are still too many data silos in the hotels, which individually may offer good quality reports and evaluations, but there is a lack of an overarching system that can compare all this data and provide forecasts for optimization. Even if there are already some software applications in this direction, they have not yet become established to the same extent as pure room revenue management systems. A lot of data is still evaluated manually, which ties up time and resources.
Meaningful reports from the F&B area that can convert point-of-sale or POS data into actionable insights.
Evaluations of ratings by software that can also perform semantic analyses. Ratings (including those for food service departments) contain valuable clues about the strengths and weaknesses of a product or department, opening up opportunities to implement strategies to maximize profits.
Guest surveys. Customer relationship management (CRM) software provides support here. Guests can be targeted, sorted by segments or personas and thus provide valuable feedback to adjust products, service and prices accordingly.
Property management systems (PMS), ideally with an open interface to export and analyze relevant data.
Revenue management systems (RMS), ideally with a two-way connection to the hotel PMS.
Business Intelligence (BI) software: choosing the right BI software makes data silos a thing of the past and connects all relevant software applications to create analyses and thus strategies.
Upselling software: facilitates upselling at the reception, in the reservation and also in the gastronomic area.
Digital guest folders can be interactive and can be recorded by the hotel as needed (e.g. push messages with special promotions in the restaurant/bar/spa).
For all of the above (which are by no means exhaustive, but are only intended to be examples), the following applies: collecting data is the key! There are various software applications for all departments on the market that help to analyze data in order to get to know the guest better and to be able to create targeted offers. All this should be coordinated by one person, currently called Revenue Manager.
So today's revenue manager needs to be a commercial executive who works across departments and needs to unite sales, marketing and operations to implement an overall strategy that optimizes profit across the business.
All in all, it is worth investing in digital solutions, particularly given the shortage of skilled workers. Certainly, this means a high investment for hotels in the beginning, but it must be seen in the long term and will then certainly be profitable. An investment in the future is always worthwhile.